Jeff Escher, Home Marketing Specialist

---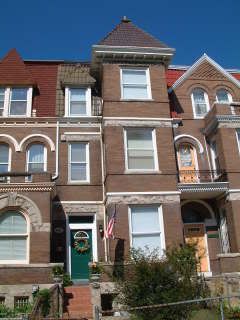 When first-time home sellers decide it's time to move-up, they often begin the process by interviewing several agents to sell their home. That's the right first step - the problem is, all the press about real estate is geared toward first time buyers, so sellers really don't have guidance on how to choose the right listing agent. Do you hire the one that talked the most? Seemed most friendly? Been in business longest? Sold homes in the neighborhood?
Ultimately, many first-time sellers base their decision on which agent quotes them the highest sale price for their home. Unfortunately, these sellers have fallen prey to the oldest real estate scam around - "buying the listing".
In truth, Realtors have NO control over price. If you talk to five agents about what your home is worth, you will likely get five different values. Why? Because all Realtors can really do is research the comps and make a guess as to what a buyer will likely pay. That's right - the person who really makes the decision on what the house is worth is the BUYER! And if you were a buyer, would you pay $10k more because Mary Houseseller has the listing? Of course not!
So, when you make a decision to hire a Realtor, you should be basing your decision on the MARKETING PLAN! A marketing plan will vary from company to company and agent to agent. This plan is what is going to ultimately find the buyer and how fast. The secret to a good marketing plan is one that will target the specific demographics that will likely fall in love with your home. A buyer in love will pay the most for the house!
As an E-PRO Realtor, I specialize in multimedia marketing. With many statistics showing buyers increasingly moving to the web to find a home - and realtors unable to reach these buyers - I can offer you a real difference.

I am confident no agent can compare to my online marketing campaign. MRIS shows my listings in Montgomery County and DC the past three years (thru June 2005) have on average sold at 3% over list price at 9 days on the market.
My Marketing Plan is customized based on the needs of each home and always includes:
Inside-Home Marketing to Maximize Buyer Appeal
Getting Buyer Agents Excited About Your Home (they bring their buyers!)
Reaching Buyers thru the Internet
Reaching Buyers thru "Traditional" media sources
You will be confident EVERYTHING is being done to get your home SOLD!!!